Bring your group to Lincoln Theater in Belleville, Illinois
Mike Williamson
Music Productions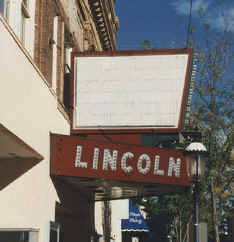 A wonderful day trip and show at historic Lincoln Theater! Mike Williamson and Company put on some of the most exciting music shows around. Each production is filled with Oldies, Country, Big Band Hits, Broadway "Show Stoppers" and Family-Style comedy. The groups' Christmas Show is a favorite of many who stop nearby at Our Lady Of The Snows Shrine after the performance.
All shows are Wednesdays at 1:30 PM and they follow a 1:00 PM concert on
the historic Lincoln Theater Grand Organ! There are several recommended restaurants close to the theater and the Belleville Tourism Representative, Cathleen Lindauer, can help you plan that stop for before or after the show. There is plenty of free parking for motor coaches and one complimentary ticket is given for each 20 paid.
Group Rate: $15.00 Individual Rate: $17.00 - Reservations & pre-payment required
Mike Williamson and his talented company of professional singers and musicians have entertained thousands over years with their upbeat musical revues. The group has performed at Drury Lane Oakbrook and The Martinique (Chicago), Casino Queen (St. Louis), Indianapolis Scottish Rite and Milwaukee's Marc Plaza Hotel. The shows include Oldies, Country, Big Band Hits, Broadway and hilarious Family-Style Comedy.
---
Call for information on next year's shows
GROUP SALES: 815-229-6852