Mike Williamson 2023 Schedule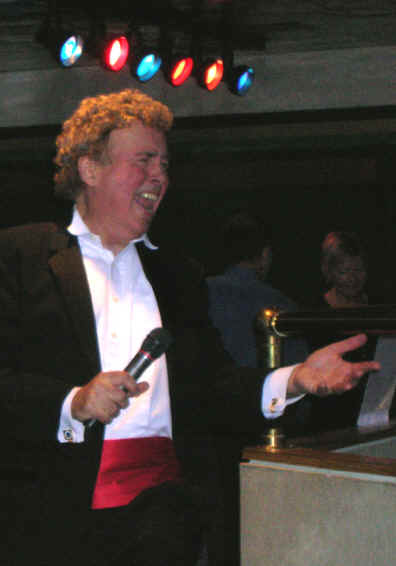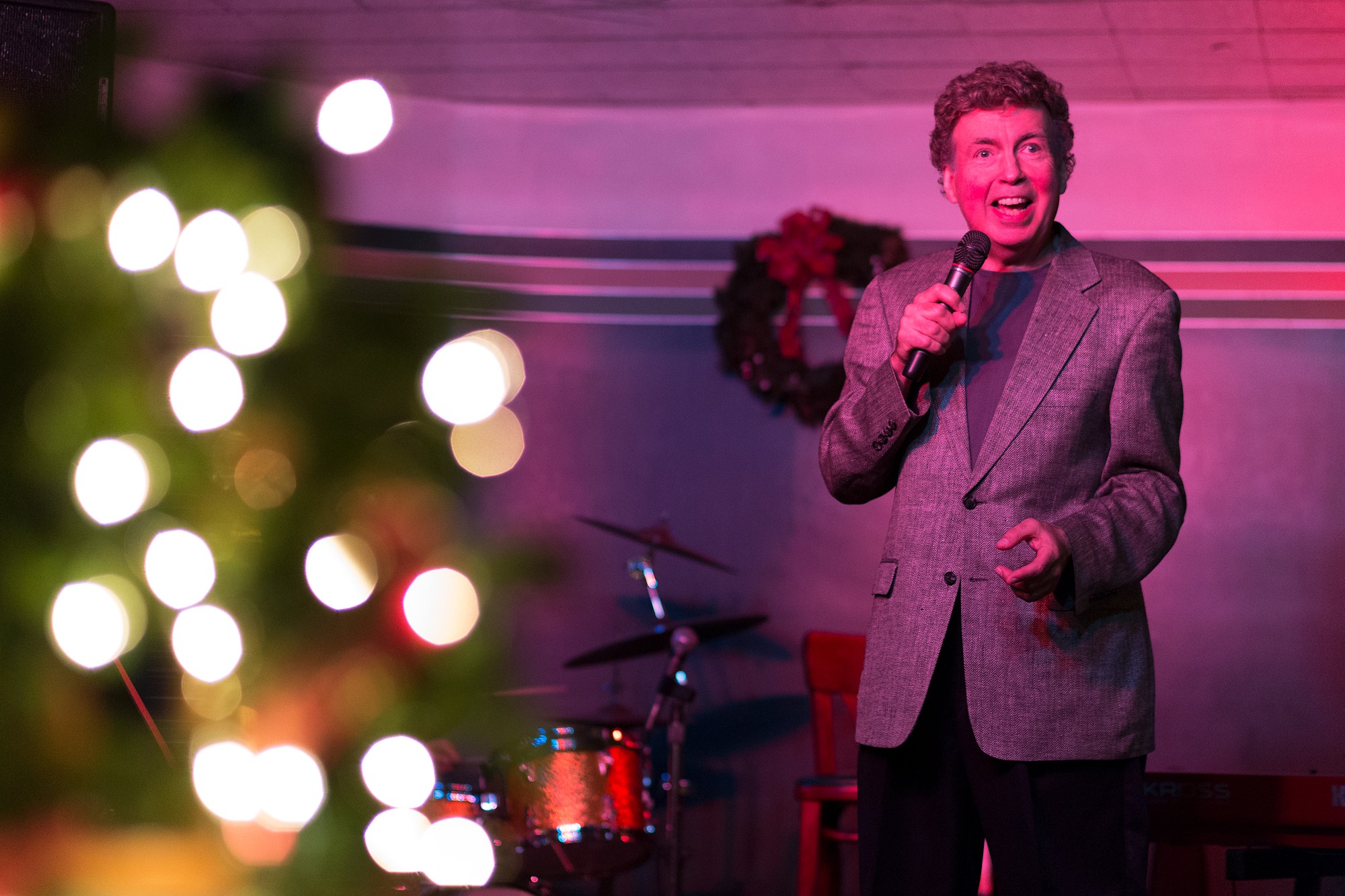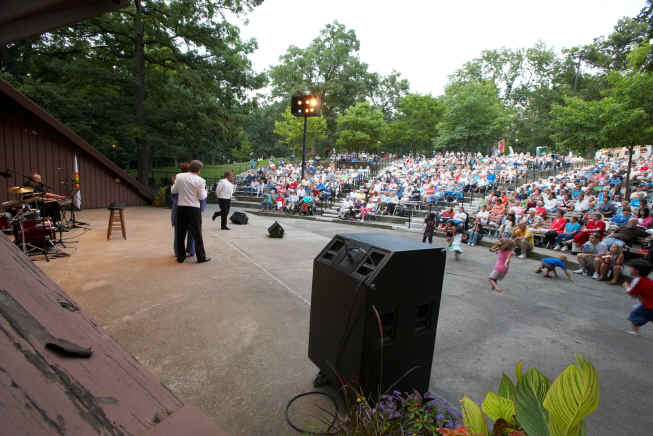 MIKE WILLIAMSON & FRIENDS RADIO SHOW
7:30 PM (CST) Monday/Wednesday/Friday/Sunday AND at 1:30 PM (CST) Tuesday/Thursday/Saturday
MIKE'S RADIO SHOW IS ONLINE AT THE TIMES ABOVE : CLICK HERE TO LISTEN LIVE
The show also streams on the internet all over the world from www.wtpblp.com
(just click "Listen Live" and WTPBLP will play on your computer.
we're on the Rockford, IL airwaves at 99.3 FM.
Email Mike regarding the show: WilliamsonMusic@hotmail.com
PRESS LINKS
ROCK VALLEY PUBLISHING
CLICK HERE for Margaret Downing Story: http://rvpnews.com/2022/09/a-chat-with-area-entertainer-mike-willliamson/?fbclid=IwAR3RKTP2aTd_gbYlCg7RDDClVgA3rzF6Ti6rKrSYkclbIeXDclE1DXd3gEk
DEKALB MUNICIPAL BAND DEKALB DAILY CHRONICLE
VIDEO: Watch Mike sing "My Way" VIDEO: OUR YOUTUBE CHANNEL VIDEO: MIKE SINGS "MACARTHUR PARK"
---
HAPPY NEW YEAR EVERYONE!
FEBRUARY
2 - THE POMODORO - in Rockford, IL. Mike Williamson with Bob Rub and Bob DeVita 6 PM-8 PM
3 & 4 - THE BUTTERFLY - in Beloit, WI. Mike Williamson with Rick Burns 7 PM-11 PM
10 & 11 - THE BUTTERFLY - in Beloit, WI. Mike Williamson with Rick Burns and Bob DeVita 7 PM-11 PM
14 - Valentine's Day 6 PM-10 PM at THE BUTTERFLY - in Beloit, WI. Mike Williamson with Rick Burns and Bob DeVita
17 & 18 - THE BUTTERFLY - in Beloit, WI. Mike Williamson with Bob Rub and Bob DeVita 7 PM-11 PM
24 - STOCKHOLM INN - Mike Williamson in Rockford, IL with Bob Rub and Bob DeVita - 5:30 PM-7:30 PM
24 - THE BUTTERFLY - in Beloit, WI - Patte Armato Lund with Rick Burns and Thom Fishe 7 PM-11 PM
25 - THE BUTTERFLY - in Beloit, WI. Mike Williamson with Rick Burns and Thom Fishe 7 PM-11 PM
MARCH
2 - THE POMODORO - in Rockford, IL. Mike Williamson with Bob Rub and Bob DeVita 6 PM-8 PM
3 & 4 - THE BUTTERFLY - in Beloit, WI. Mike Williamson with Rick Burns 7 PM-11 PM
10 & 11 - THE BUTTERFLY - in Beloit, WI. Mike Williamson with Rick Burns and Bob DeVita 7 PM-11 PM
17 & 18 - THE BUTTERFLY - in Beloit, WI. Mike Williamson with Bob Rub and Bob DeVita 7 PM-11 PM
24 & 25 - in Beloit, WI. Mike Williamson with Rick Burns and Thom Fishe 7 PM-11 PM
31 - STOCKHOLM INN - Mike Williamson in Rockford, IL with Bob Rub and Bob DeVita - 5:30 PM-7:30 PM
31 - THE BUTTERFLY - in Beloit, WI - Patte Armato Lund with Rick Burns and Thom Fishe 7 PM-11 PM
APRIL
1 - THE BUTTERFLY - in Beloit, WI. Mike Williamson with Rick Burns and Thom Fishe 7 PM-11 PM
6 - THE POMODORO - in Rockford, IL. Mike Williamson with Bob Rub and Bob DeVita 6 PM-8 PM
7 & 8 - THE BUTTERFLY - in Beloit, WI. Mike Williamson with Rick Burns 7 PM-11 PM1
14 & 15 - THE BUTTERFLY - in Beloit, WI. Mike Williamson with Rick Burns and Bob DeVita 7 PM-11 PM
21 & 22 - THE BUTTERFLY - in Beloit, WI. Mike Williamson with Bob Rub and Bob DeVita 7 PM-11 PM
28 - STOCKHOLM INN - Mike Williamson in Rockford, IL with Bob Rub and Bob DeVita - 5:30 PM-7:30 PM
28 - THE BUTTERFLY - in Beloit, WI - Patte Armato Lund with Rick Burns and Thom Fishe 7 PM-11 PM
29 - THE BUTTERFLY - in Beloit, WI. Mike Williamson with Rick Burns and Thom Fishe 7 PM-11 PM
SCHEDULE SHOW INFO GROUP PACKAGES MIKE'S BAND RADIO SHOW CORPORATE EVENTS GALLERY LINKS